Reading Time:
3
minutes
Nestle Free Sample Loot
Get Nangrow, Lactogrow, & Ceregrow Free Samples from Nestle MyToddler Offer
MyToddler Free Sample, Nestle Nangrow, Nestle Lactogrow, Nestle Ceregrow, Nestle Free Trial, Nestle MyToddler Samples, Free Sample Products in India – Hello Folks, We hope you are happy with our Freebie loots. We recently posted an offer where you could test your Home Water Purity Test For Free From Aquaguard and another crazy offer to get Cashback on Fuel Recharge at Shell Petrol Pumps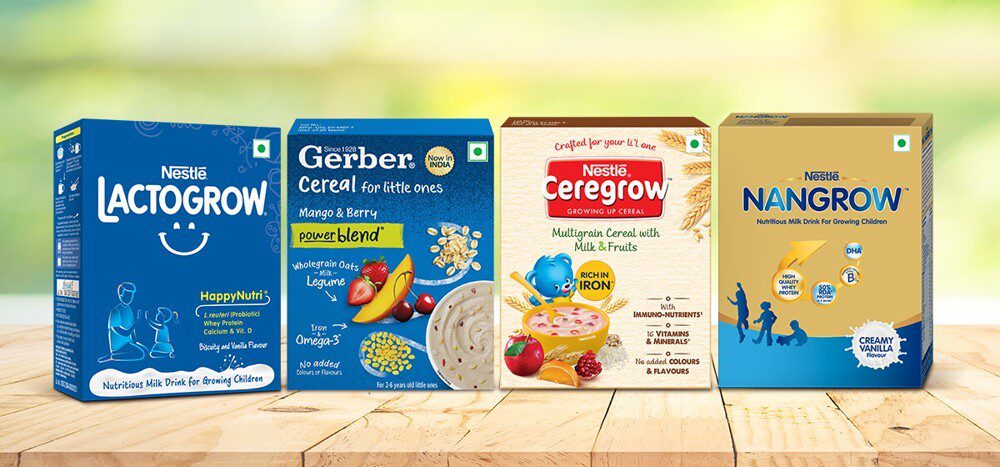 Here we are back with another Freebie deal where you will get Free Nangrow, Lactogrow, and Ceregrow Sample Pack from Nestle MyToddler for kids aged 2 to 5 years. It contains essential nutrients that help support your child's overall growth and development. You will get this free Sample From MyTodddler for Free.
---
How to Order Nestle MyToddle Lactogrow, Nangrow, & Ceregrow Free Samples
1. First of All, Visit The Nestle MyToddler Free Sample Page From Below Link
2. Now Just Fill Out Your Name, Email, Age As Like Below
Name – Should Be Female
Gender – Female
Age – Select 27 to 35
3. Then Fill Out Your City, Pin code, and Full Address.
Trick – If Your City is Not Available in the Dropdown, Then Select Any City and Must Enter your Real Address With Pincode in the Address Box.
4. Enter all the details and just click on the "Submit" Button
5. Checkout and Pay the shipping charges if applicable to your Location
6. Your order will be confirmed and You will receive the Free Sample at your Address.
7. Done !! Enjoy…
---
Nestle Lactogrow Benefits
Nestlé Lactogrow®, is a nutritious milk drink made to suit the nutritional needs of your 2-6 years old child#. It contains nutrients that help support normal Physical growth & development1, Immune system function2, Brain development3, and Whey protein which is Easy to digest. Basis Recommended Dietary Allowances, ICMR 2010 & Recommended Nutrient Intakes, WHO/FAO for a 1-3 & 4-6 year-old child.
Protein, Vit A, B1, B2, B12, Folic Acid, Phosphorus
Vit A, C, Iron, Zinc, and Selenium
Calcium and Vit D
Nestle Nangrow Benefits
Nestlé NANGROW™ is scientifically formulated with probiotic cultures, L. reuteri DSM 17938 to strengthen the digestive system – a healthy gut is important to help your Little One absorb more nutrients. Combined with DHA which is found abundantly in the brain. Calcium helps produce strong bones and teeth, while HappyNutri consists of 15 vitamins and minerals to support optimum growth and development.
Nestle Ceregrow Benefits
Ceregrow™ is a nutritious cereal with the goodness of multigrain, milk & fruits designed to meet the nutritional needs of your li'l one. It's packed with nourishment and the benefit of 16 vitamins & minerals to help support the normal physical growth & development of the child. Ceregrow™ is a rich source of Iron that helps in normal cognitive development. Crafted for your li'l one, it has Immuno-nutrients like Vitamin A, C, D, Iron & Zinc which help support normal immune system function
---
Need More Details? If you still have any doubts about this offer or need more information, Just comment below and we'll surely help you.
Don't forget to share this article on WhatsApp, Facebook, Instagram, and Twitter
0.0 out of 5 stars (based on 0 reviews)