Reading Time:
3
minutes
ONDC Coupons and Offers
Experience India's biggest e-commerce revolution by ONDC
ONDC India, How to Order Food on ONDC, How to Use ONDC – Hello Friends, Hope you guys are enjoying Food Delivery Offers and Food Order coupons. We recently published Zomato Mobikwik Food coupons. Here we are back with an amazing article on Open Network for Digital Commerce (ONDC).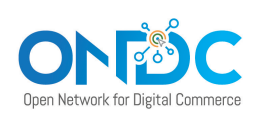 Open Network for Digital Commerce (ONDC) is a network based on open protocol and will enable local commerce across segments, such as mobility, grocery, food order and delivery, hotel booking, and travel, among others, to be discovered and engaged by any network-enabled application.
ONDC plans to enable sellers and buyers to be digitally visible and transact through an open network, regardless of what platform or application they use. It will also empower merchants and consumers by breaking silos to form a single network to drive innovation and scale, transforming all businesses from retail goods, and food to mobility.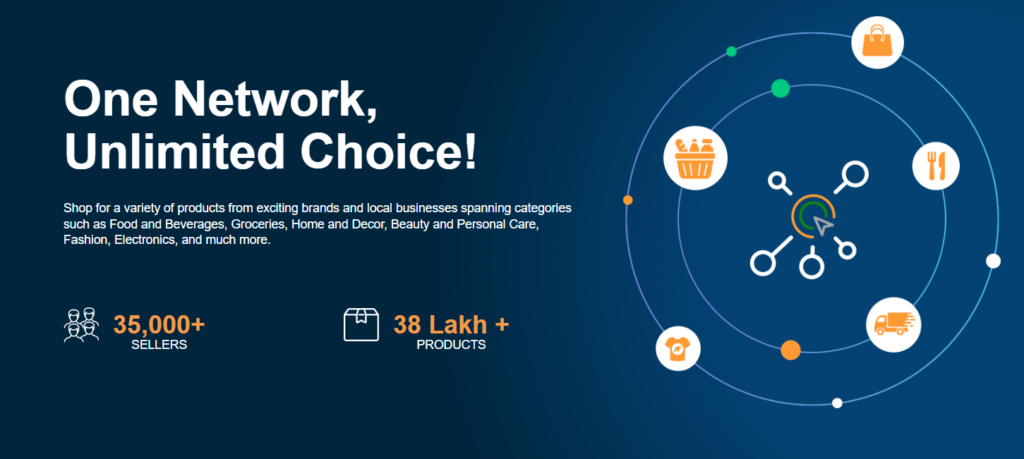 ONDC empowers all businesses in India to benefit from e-commerce. On ONDC's open network, the only thing that counts is the quality of service provided. Purchase products or services from a huge catalog of sellers across India. Find your local grocery, apparel, or utility shops online.
Benefits of ONDC
₹50 per order direct discount for customers
Accessibility has Increased
Convenience
Competitive and Innovative Ecosystem
Opportunities for Employment
Integration of Digital Payments
---
How to Know the Brands Listed on the ONDC Platform
1. Visit the ONDC Buyer Applications List Page from the below Link
2. There you will see many Brands listed on ONDC Like Paytm, MagicPin, PinCode Etc.,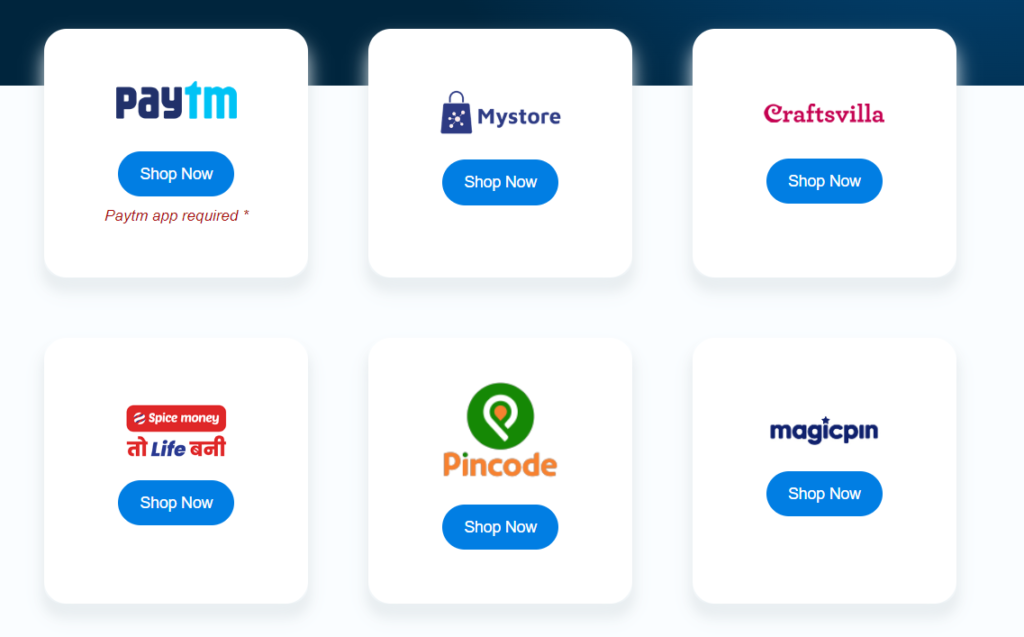 3. Click on Shop Now to Visit the website or You can Download the App
4. Order any products and complete the payment, your order will be delivered
5. Done !! Enjoy…
---
How to order food via Paytm?
Open the Paytm app and click on the 'search' option.
Search for ONDC using the search option, and you will find an ONDC Store.
In the store, you will see a list of available dishes and restaurants.
Select the food item that you wish to order.
Add the address and make the payment.
Done !! Enjoy…
---
How to order food on Magicpin?
Download the Magicpin app and open the app
Sign up or Login and select the food option.
Select the food that you wish to order.
Add the address and make the payment to confirm your order.
---
How to Shop from Near By Stores on PinCode
Download the PinCode App and Signup using your Mobile number and OTP
Select any categories and Products on the App and checkout
Currently, The Offer is running to get 100% Cashback on your 1st Order and 50% on the next few orders
Complete the payment and your order will be delivered
Done !! Enjoy…
---
Why has India initiated this revolution?
India has been a world leader in demonstrating the successful adoption of digital infrastructures at the population scale, such as UPI, AADHAAR, and more. ONDC (Open Network for Digital Commerce) is yet another tech-based initiative to transform the way e-commerce functions in the country by enabling e-commerce through an open protocol based on open-source specifications.
The initiative will not only facilitate the rapid adoption of e-commerce but also boost and strengthen the growth of startups in India. By facilitating scalable and cost-effective e-commerce through the open protocol, ONDC will empower startups to grow collaboratively.
---
Need More Details? If you still have any doubts about this offer or need more information, Just comment below and we'll surely help you.
Don't forget to share this article on WhatsApp, Facebook, Instagram, and Twitter
0.0 out of 5 stars (based on 0 reviews)