Reading Time:
2
minutes
LOCTITE Products Free Sample Offer
How to Get a Free Sample Of LOCTITE Thread Locker or Thread Sealant or Retaining Compound
Free Sample Products In India, LOCTITE Thread Locker Free, LOCTITE Thread Sealant Free, LOCTITE Retaining Compound Free, Free Trial Products, LOCTITE Free sample – Hello Folks, Hope you are enjoying our articles on Free Sample Products in India Offers and Free Trial Products offer. We recently published an amazing offer to get The Moms Co Face Wash Sample for Free. Here we are back with another free sample offer from LOCTITE where you can get a Free Thread Locker, Thread Sealant or Retaining Compound sample.

LOCTITE is known for quality adhesives and sealants. Since the development of anaerobic technology, more than fifty years ago, LOCTITE products have become vital components in several machines and assemblies across industries. LOCTITE products provide solutions across the whole spectrum of adhesive technologies and manufacturing processes. They are used in markets as diverse as electronics, automotive, aerospace, biomedical etc.
LOCTITE offers much more than just outstanding products. It provides effective solutions to specific problems in a wide range of industrial environments. LOCTITE engineers, chemists and salespeople work with customers to understand and solve their problems. Developing ideas and concepts into real solutions, they combine resources to create advanced technology for the benefit of their customers.
---
Get a Free Sample of LOCTITE Thread Locker or Thread Sealant or Retaining Compound
1. First of all, Open the LOCTITE Free Sample Page from the Below Link
2. There you will see 3 Free Sample Products Listed, You can order based on your Business
LOCTITE 243 – Thread Locker – Prevent Fastener Loosening and Seizure
LOCTITE 542 – Thread Sealant – Prevent Leak From Pipe Joints
LOCTITE 638 – Retaining Compound – Prevent Backlash and Spun Bearings

3. So select any one of the above that you want to be delivered to your Business
4. Now Enter your Name, Official Email Address, Company Name and PIN Code and Mobile Number

5. On the Next Page, Enter your Delivery Address where you want LOCTITE Free Sample Product to be Delivered
6. Submit and You will see the Thank You Success Message on the screen

7. You will also get a Confirmation Message and Mail in some time
8. LOCTITE will review your request and it will be in process. you will get details on shipment once your order is confirmed
9. Done !! Enjoy…
[Proof] Free Sample Product Received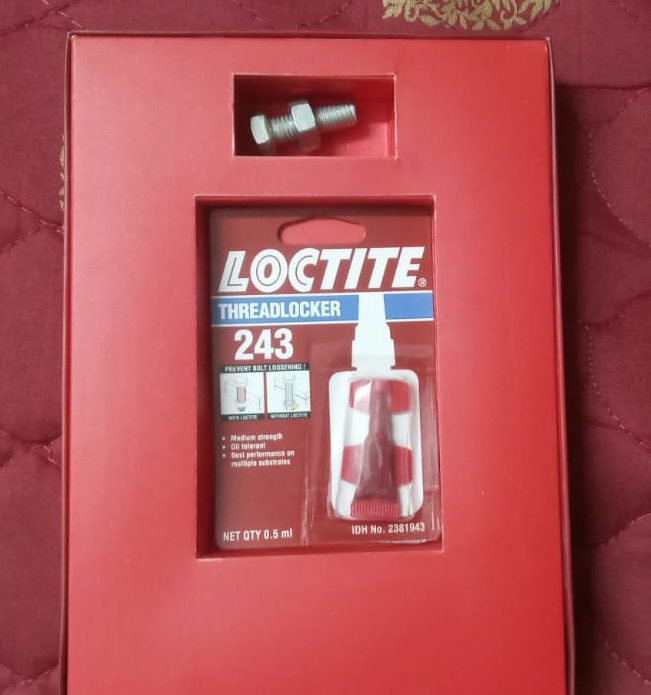 ---
Need More Details? If you still have any doubts about this offer or need more information, Just comment below and we'll surely help you.
Don't forget to share this article on WhatsApp, Facebook, Instagram, and Twitter