Reading Time:
4
minutes
Youtube Premium Membership
Working Offer to Get Free 4 Months Youtube Premium Membership
Free Youtube Premium India, Youtube Premium Coupon, Youtube Premium Free Membership – Hello Folks, We all know that Youtube is so popular today & we watch for many hours daily but no one likes to watch Ads. So here we are back with how to get Youtube Premium Membership for Free with all the working Offers. You can also check out the SonyLIV Free Subscription working Tricks and ZEE5 Free Subscription Offers

YouTube Premium is a paid membership to help you elevate your experience on YouTube and other YouTube apps. It's available in many countries and in India, you can get it for Free with our working tricks. You just need to log in to Youtube App. Apply the Coupon Copied from Partner Apps and Enjoy Youtube Content without any hassle.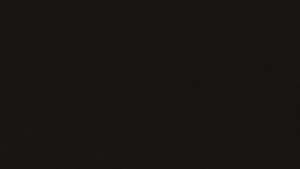 Benefits of Youtube Premium
Ad-Free Videos – Watch millions of Videos Uninterrupted
Download Videos to Watch Offline
Play Videos in the Background – Keep Playing Videos while using other Apps
Explore the World of Music with the new and Improved Youtube Music App
Download Music to Listen Offline
Multitask with Backgroundable Videos
Get VIP Superfan Access
Get Ad-Free Youtube Kids
Ad-free and Offline Play in Youtube Kids App
---
How to Get Youtube Premium Membership for Free From Timesprime
Times Prime is an exclusive membership program from Times Group that elevates every aspect of your life. As a member of Times Prime, you gain access to a wide range of exclusive content with great benefits from the brands you love. It's a one-stop shop for all your entertainment and lifestyle needs.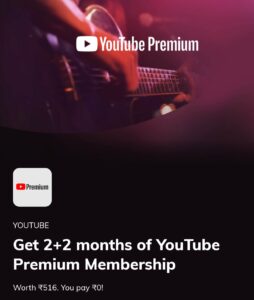 Recently, Timesprime has launched Youtube Premium 2 + 2 Months of Free Subscription. we already posted how to get Free Timesprime Membership and you can get it on Flash sales where they provide big discounts and cashback on a Timesprime subscription. we regularly post Free Coupons on this blog as well on our Telegram Channel.
Follow the Below Steps to get Youtube Premium from Timesprime
1. Install and Open Timesprime App and Signup with your Mobile Number
2. Then Apply the Code to get Rs.300 Off – KUSH2192
3. Now On the Home Page, Click on the Benefits Tab in the bottom Menu
4. Scroll down to See Youtube 2+2 Months Subscription Offer Banner
5. Now Click on the Activate and Copy the Youtube Premium Coupon Code
6. Now click on the Take me to Youtube claim page on App and Signup or Login
7. Go to Menu, Click on the Get Youtube Premium, Select the plan, and Redeem the Code
8. Done !! Watch and Enjoy the Ads-free Videos for Free
Note – This Offer is Only For Timesprime Members, You Can get Timesprime 1 Year Membership For Free on Flash Sale or at the very lowest price with many premium benefits and we will post coupons on this website as well as on our Telegram Channel. Check out this Blog Post to know the Benefits and Offers of Timesprime Membership
---
How to Get Youtube Premium Membership for Free With Supercoins Method
Flipkart has started an amazing program called "Supercoins" where they Reward their users who play games and Videos Quizzes on Flipkart App. They are also providing you with every purchase you made on Flipkart. Later you can Burn those supercoins to get Discounts and Free Subscriptions Like SonyLIV Premium, Zee5 Membership, Disney+ Hotstar, and many more.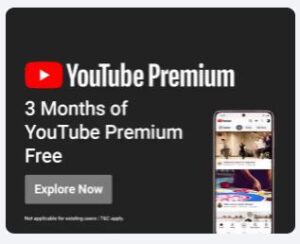 Follow the Below Steps to Claim

a Coupon
1. First of All, Visit the Flipkart Supercoins Offer Page from the below Link
2. Log in to your Flipkart Account & Click on the Claim Now button
3. Make Sure you have Enough Supercoins to Claim the Offer
4. You will get 2 Months for 50 Supercoins or 3 Months for 75 supercoins and redeem to get Youtube Premium Coupon
5. Done !! Just Copy the Coupon Code and be Ready to Redeem
Follow the Below Steps to Redeem the Coupon
1. Now Install or Update Youtube App or Visit Youtube Premium Direct Link Here
2. Now Select Youtube Premium 2 Months Option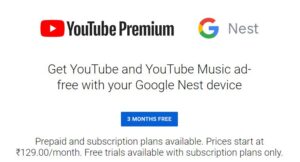 3. Then Paste your Copied Coupon Code from Flipkart
4. Now Add your Credit or Debit Card(they Won't Charge)
Note: You can Try Kotak811 Virtual Card, Slice Card, or OneCard
5. Done !! Enjoy Youtube Premium for Free
6. Don't Forget to Cancel your Membership on or before the Last date or You will be Auto Charged ₹199 Per Month
---
How to Get 3 Months of Youtube Premium Membership For Just ₹10
This Offer is Over Now
1. As a first step, Open The Youtube Premium Page from the Below Link
2. There you will see ₹10 for 3 Months is mentioned below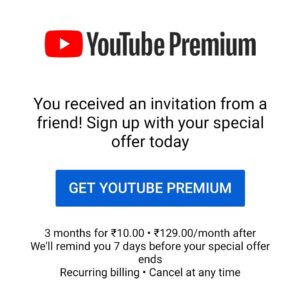 3. Tap on the Get Youtube Premium 3 Months Free Button
4. It will redirect you to the Google Play Payment Page to Add Card or Just Use Redeem Code Option
5. Now Must Select the Google Play Balance Option
Note: Don't Pay using a Credit or Debit Card or else it will activate Recurring charges
6. If you don't Have a Balance in Google Play Balance, Then Open Paytm App, Buy a ₹10 Google Play Gift Card and Copy the Code
7. Paste the Copied Gift Card Code and Complete the Payment using Google Play Balance
8. Youtube Premium will be activated Instantly and You will get Free for 3 Months
9. If you already have Youtube Premium Paid Membership, Then share your Referral Code in the comments and it will help you add Free Months to your Youtube Membership
10. Done !! Enjoy…
---
Need More Details? If you still have any doubts about this offer or need more information, Just comment below and we'll surely help you.
Don't forget to share this article on WhatsApp, Facebook, Instagram, and Twitter
5.0 out of 5 stars (based on 1 review)