Reading Time:
3
minutes
Kotak811 Zero Balance Bank Account Online
How to Open Kotak811 Zero Balance Bank Account Online in 5 Minutes and Get Many Offers With Virtual Debit Card
Kotak811 Account, Kotak811 Savings Account, Kotak Mahindra Bank Savings Account, Kotak811 Interest rate, How to Open Kotak Bank Account Online – Hello friends, Today we are going to provide you with all the details to open Kotak811 Zero Balance Savings Account Online, you can open an account in just 5 Minutes. We recently posted how to open IndusInd Bank Savings Account and NiyoX 2 in 1 Bank Account Online for Free and hope you guys are already created
Kotak 811 is a zero-balance digital bank account available to everyone. It lets you choose between a zero balance account or an 811 Edge savings account based on your needs, which acts as a one-stop solution for all your financial needs and day-to-day transactions. The Kotak 811 account helps you save as well as grow your money with its varied investment offerings. The account also lets you transfer funds, pay bills and do more easily.
Kotak811 Zero Balance Savings Account Benefits
Zero Balance Savings Account
4% Interest p.a
Minimum Balance: No charges or fines on non-maintenance of minimum balance
Virtual Debit Card: Get a Virtual Debit Card instantly for online shopping
Transfer Money: Transfer money online for free and with easy
New Age Banking: Find all your banking solutions in one single touch.
Get 180 + features that let you carry out your banking transactions, pay bills, invest, shop and do much more with just a few taps.
The app is secure with two-factor authentication and has an easy interface.
Kotak dream different credit card: No paperwork required. No Joining & Annual Fee. Get 2X reward points on online spending!
What do You need to Create a Kotak811 Bank Account?
Aadhaar Card
Original PAN Card
A White Sheet of Paper and a Black Pen
Uninterrupted Data Connectivity
Your Smart Phone
A well-Lit Room
A Plain Wall Behind
---
How to Open Kotak 811 Savings Bank Account Online in 5 Mins
1. First of All, Visit the Kotak811 Savings Account Open Page from the Below Link
2. Now Enter your Full Name, Mobile Number, and Email Address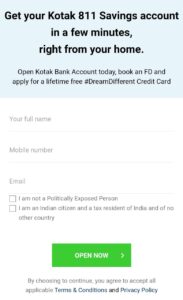 3. Then Accept Terms and Tap on Open Now Button
4. Now Verify your Mobile Number with OTP
5. Get ready with your Aadhaar Number, Original PAN Card and A white sheet of Paper with a Black Pen to complete your KYC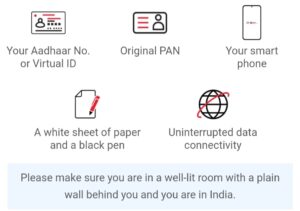 6. Now click on Proceed and Select Yes to Continue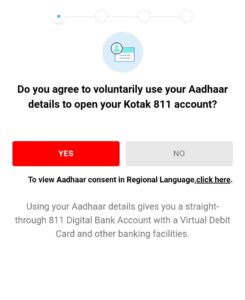 7. Enter your PAN number and Aadhaar Number & tap Next
8. Read and Accept terms and Tap on Continue
9. Now-Again Verify your Aadhaar with OTP & Continue
10. Select Occupation, Annual Income, Marital Status, Father's & Mother's Name, Gender, and Date of Birth & Click Next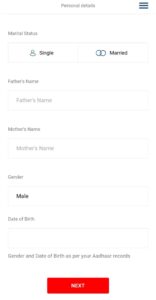 11. Then Add your Nominee Details & Continue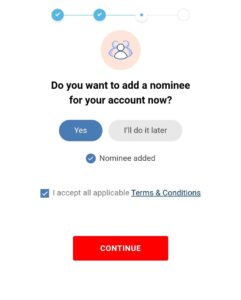 12. Now Confirm All the Terms and Continue
13. Add your Communication Address and Continue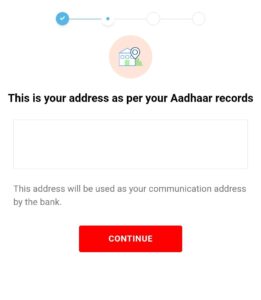 14. Now Complete your Video KYC
15. Your Account will create Instantly and you will get Free Virtual Debit card that you can use for Online Transactions
16. Done !! Enjoy Zero Balance Savings Account For Free
17. If you Want a Physical Card, then you can order on Kotak App. But it will Cost you Rs.199/Annum as a Debit card Charge
18. To Know More About Charges and Fees – Check here
---
Need More Details? If you still have any doubts about this offer or need more information, Just comment below and we'll surely help you.
Don't forget to share this article on WhatsApp, Facebook, Instagram, and Twitter
0.0 out of 5 stars (based on 0 reviews)