Reading Time:
4
minutes
Media Rewards Survey Loot
Watch TV and Listen to Radio to Get FREE ₹250 Amazon Every Month on Media Rewards App
Media Rewards Panel, Media Rewards Apk, Free Amazon vouchers – Hello Friends, Hope you are doing well and earning Free Paytm Cash Tricks and Free Amazon Vouchers offers. We already posted a trick to Earn Free Flipkart Vouchers by filling out short surveys. here we are back with another offer from Media rewards to Earn free Amazon vouchers.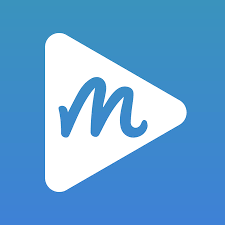 In this article, we are going to provide you with all the details to earn Free Amazon vouchers on Rewards Media App. You just have to install one app for a month and you will get Free ₹250 Amazon Vouchers every month. You can also earn more Amazon Vouchers by just completing Surveys
Is Media Reward App is Trusted?
Media Reward App is Available on Play Store With 4.5 Star Rating and More Than 1 Lakh Installs Right Now. Google Play Services Allow Only Trusted and Tested With Security Bugs. So Definitely Media Reward is Safe to Use.
Now Coming to Reward, You will get a ₹250 Amazon Gift Card Every Month After 2 Surveys. This App Tracks Your TV Usage Like Which Channel You Use More or Which Song You Listen or What Kind of Program You Are Interested in. So This App tracks your Interest and does Not Collect Any Personal Data
In this Information Age, Almost All Top Companies Like Google, Facebook, Amazon Etc., Tracks your Interests in Browsing or Shopping. They collect these data's to understand people interests and they not even reward for that. But Here you will earn Amazon Vouchers by passively sharing media habits and taking part in polls and micro surveys.
So Guys If You Really Concerns About Your Privacy and Don't Want them to Track your Interest in Watching TV and Listen to Radio. Then You Can Ignore This App and Skip this Post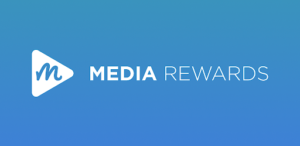 What is Media Survey App?
Media Rewards is developed and designed in the Netherlands by people who are passionate about understanding how consumers appreciate media. The way people watch, listen, and engage with media has fundamentally changed.
Trusted and privacy safe cross-media audience measurement, from a single source, is at the top of the agenda for every marketer. They're on a journey with a clear destination: They want to create the easiest and passive way for consumers to earn rewards by passively sharing media habits and taking part in polls and micro surveys.
Earn easy cash rewards just by watching TV, YouTube, and listening to the radio. To start making money and earning free gift cards, just install the app and leave it in the background, as easy as it sounds.
---
How to Earn Free Amazon Vouchers From Media Rewards App
1. As a First Step, Open the Media Rewards Registration Page from the below Link
👉 Now Quiz Will Start, So Give Answers Like Below
English
Yes
Tick and Continue
Only I Use It
Age Between: 18 – 44
Enter your Gender: Male/Female
Select All Options
Yes OR No
Education – Select yours
Now Select State – Bihar, Chhattisgarh, Delhi, Goa. Haryana, Himachal Pradesh, Jharkhand, Kerala, Madhya Pradesh, Maharashtra, Punjab, Rajasthan, Tamil Nadu, Uttar Pradesh, Uttarakhand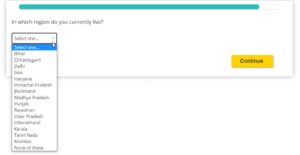 2. After Entered All the Details, You Will See Home Page
Note: Now If Screen Ask you to Enter an Email then Skip now to Step 9, Else Continue.
3. Now Tap on CHECK IF YOU'RE ELIGIBLE Button
4. Now You will see like this on the Screen "You have been selected to take part in a new, simple and innovative measurement study, which measured ad exposure". So tap on the Next button
5. Tap on YES and Tap on Next Again
6. Next Select YES for "Would you consider using such a passive measurement app" and Tap on Next
7. Now Select Any Rewards option which you like and Tap on Next
8. Then Tap on Yes, I would allow access to the microphone Option
9. Now Enter your Valid Email Address on the Next Step and Continue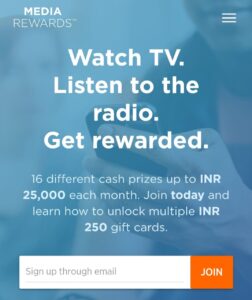 10. Now Download Media Rewards App From Play Store by Tapping on Play Store Icon visible on the Screen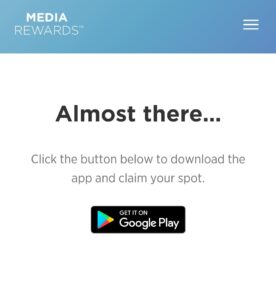 11. Install and Open Media Rewards App & Tap Next to Complete Introduction Part by Tapping Next Option
12. Now Allow All Asked Permissions and Go to the Homepage of the App
13. Now Go to Details Tab and Allow all Permissions Enable to Get Rewards faster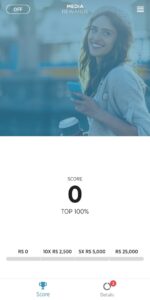 14. Now Open Menu on Top Right and Tap on Profile Complete your Profile With Valid Details & verify your Email Address
15. After Completing All the Above Steps, Keep App Live and You will get a Good Score and 11.0x Accelerator to Earn More Rewards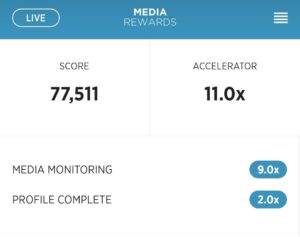 16. Done !! You will get 2 Surveys. One on the first 10 days after installing the app and another on the Last 10 days of that Month. Complete both to get a Free Amazon voucher
17. At the end of the Every Month, there will be a Lucky draw where you can win up to ₹25,000 Worth Amazon Vouchers
---
Need More Details? If you still have any doubts about this offer or need more information, Just comment below and we'll surely help you.
Don't forget to share this article on WhatsApp, Facebook, Instagram, and Twitter