Reading Time:
3
minutes
KitKat Grand Break LOT Numbers
The trick to Win Cash Money and Bluetooth Speakers – LOT Numbers Added
KitKat Grand Break LOT Numbers, KitKat Grand Break LOT Codes, KitKat Grand Break Offer – Hello Folks, We hope you guys are enjoying our Free Paytm Cash earn Tricks. We regularly update Udemy Premium courses for Free in our blog and enrol on courses for Free. Freebies are raising nowadays and you might have read how to order Free contact lenses that we posted recently in our blog. Today we are giving a LOT number of Kitkat campaigns to make you win Free Rs.100 or Rs.200 or Bluetooth Speakers.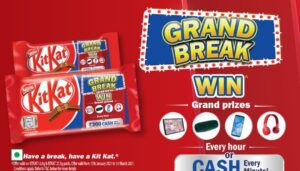 KitKat Grand Break is a campaign in which they are giving assured Rs.200 Free cash and Bluetooth speakers every minute. You'll have to buy 12.8g or 27.5g of KitKat with a banner on the pack mentioned the campaign name with Grand prizes name. Once you'll have KitKat wrap with you, there is a Lot number inside the pack and you'll have to send that to get registration link then you'll get Scratch card. But here we are giving Lot numbers so no need to buy and you'll have to send Lot number that we explain in the below section.
Lot Numbers
03570454A1
03630454B1
---
How to Get Registration Link and Win from Scratch Card
1: As a first step, Participants are required to send an SMS with 10 digits valid Lot No. Code (We have added 2 LOT Codes, Send anyone)
KITKAT 03570454A1 to 9902391200
or
KITKAT 03630454B1 to 9902391200
2: After sending the SMS, Participant will get a confirmatory message with the link to the microsite which has the digital scratch card like below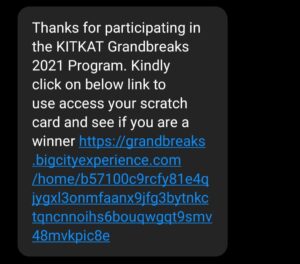 3: Then click on link and enter your Name and Mobile Number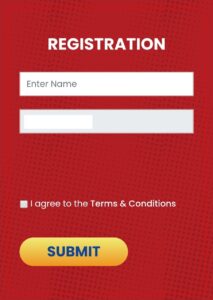 4: Click submit and Verify your Number with OTP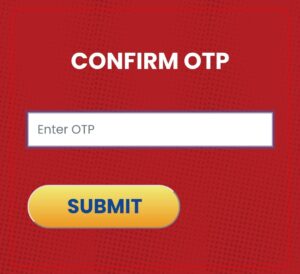 5: Then you'll get Scratch card on next page. Try Again sending with Same LOT Number Till you Win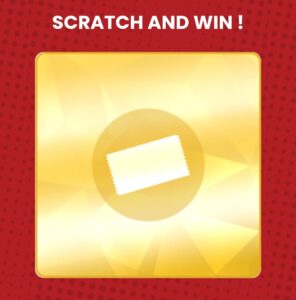 6: Scratch the card and done!! you'll get cash money or other gifts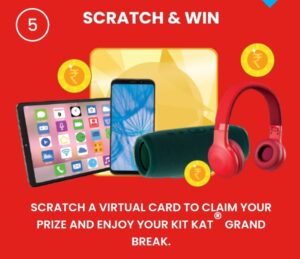 ---
Actual Process to Get Lot Number
1: First Steps, you'll have to visit any retail store to buy 12.8g or 27.5g of KitKat with an Offer mentioned on the wrap.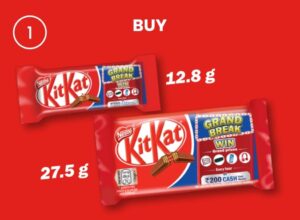 2: Then Tear the pack and get the Lot Number like below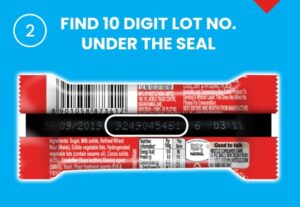 3: The remaining steps to get link and scratch card is explained in the above section:
---
More Details about the Offer
The Participants who send the valid and correct SMS between 9 AM to 9 PM (hereinafter referred to as "Program Timings") during the Program Period are eligible to participate in the Program.
A total of 720 per-minute winners will be selected each day wherein 1 winner will be announced for every minute between 9 AM to 9 PM (i.e. 720 Winners for 720 Minutes) through a scientific randomized method
A total of 12 hourly winners will be selected each day for the grand prize wherein 1 winner will be announced for every hour between 9 AM to 9 PM (i.e. 12 Winners for 12 Hours) through a scientific randomized method
Prizes will be given subject to the winner satisfying the verification process of NESTLÉ INDIA LTD. or the Partner Agency.
Participants have a chance to win a maximum 1 (one) prize and 1 time only from a single mobile number
The winner generation will be done on the basis of valid Code and mobile number.
The decision of Nestlé India or its Agency, as regards the selection of winners and distribution of the prizes shall be final, subject only to Nestlé India's approval. No correspondence or any other claims whatsoever, in this regard will be entertained.
No queries, claims, dispute, complaints or grievances shall be entertained by Nestlé India and its Agency after 30 days from the date of the closure of the Program.
The prize cannot be exchanged and is not transferable and cannot be converted into cash.
For more details Visit the terms page of the offer
---