Reading Time:
3
minutes
Philips Free Movie Offer
How to Get 24 Movie Tickets for Free from Philips Mixer Grinder Offer
Philips HL 7777 Mixer Grinder – Here we are back with a premium offer from Philips where you can get 2 movie tickets for free every month. We regularly publish Free Sample products in India offers and Free premium Subscription offers. Join us on the Telegram channel for instant deal alerts.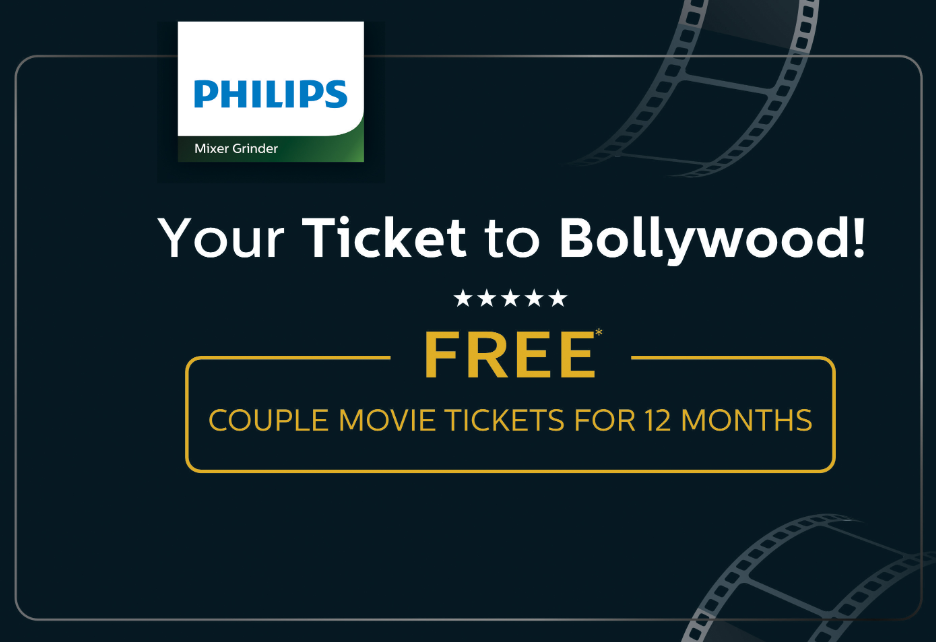 In this article, we are going to provide you with all the details on how to get 2 movie tickets for free every month. So in total, you can get 24 movie tickets for Free from the Philips mixer grinder offers. You have to purchase Philips HL 7777 mixer grinder model to avail of this premium offer.
---
How to Get 24 Movie Tickets for Free from Philips Mixer Grinder Offer
1. As a first step, Purchase the Philips HL 7777 mixer grinder from an authorized dealer or online
2. Must Keep your product bill safe with you as it contains the Voucher number
3. Now Visit the Philips Movie Offer Page from the below link
4. Enter your Name, mobile number, email address, and Voucher Number, and upload the invoice copy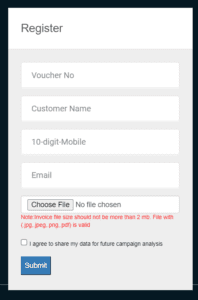 5. Finally enable the terms and click on the submit button
6. Once your bill is verified, You will receive an authentication code via email or SMS
7. Now visit the Philips Movie Booking page from the below Link
8. Enter the Authentication Number, Region, and Movie, and submit the booking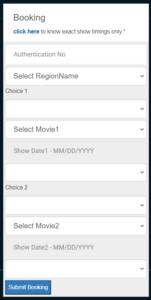 9. You will receive Confirmation 24 hours prior to your booking date and tickets will be emailed to your registered email ID.
10. Present the Movie Ticket confirmation at the BOX Office window to exchange for a paper ticket.
11. Done !! Enjoy the Movie
---
Features of Philips HL 7777 Mixer Grinder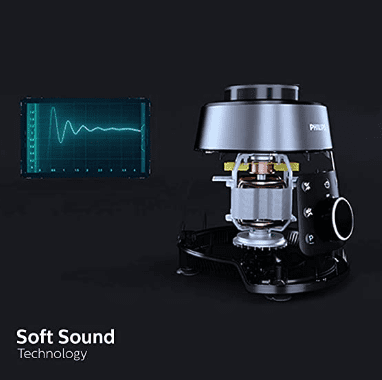 Super silent with smart touch and Soft sound technology
A perfect blend of advanced technology and high performance with 5%* reduction in sound power & 2X** performance.
Powerful 75W turbo torque motor support with high endurance for efficient grinding, with built-in safety switch, delivers perfect results every time.
Higher torque density motor support efficient grinding
Built-in safety switch
Intelli-speed Technology for Pre-Set cooking
Philips Domestic Appliances is Asia's most trusted brand(As per Research by ibrands360 & WCRCINT)
Comes with 1.5L Multi-purpose jar, 1L Power Bullet Jar, 1L Blend & Carry Jar & .5L chutney jar, spatula & recipe booklet
2-year warranty from the date of purchase
Smart One Touch Mode for pre-set cooking with 5 programmed modes and Intelli-speed technology for optimum speeds with smart sensors
Soft sound technology for silent operations, power blade performance for tough ingredients, 3-step blade technology for smooth blending of smoothies, leak-free jars for hassle-free use & cleaning
---
Philips Movie Offer More Details
The last day to register for the offer redemption is 15th Sep'2023.
The movie vouchers are valid for bona fide holders to Book Movie Tickets only at www.philipsmovieoffer.rewardzpromo.com.
The OTP received upon registration will be valid for 12 months from the month of registration for booking purposes, registration month being the 1st month out of 12 months.
During the entire campaign period, the last date to make a movie booking request will be 31st August 2024.
The movie voucher entitles the customer to only a movie ticket and no other facilities in the theatre such as food and beverages.
Tickets will be issued subject to availability without any seat preference. Show timings could vary +/- 2 hours.
Redemption is not valid for Special shows/public/national holidays, 3D, 4D & IMAX shows.
Only 1 voucher can be used per household on the same Mobile number email ID and name.
---
Need More Details? If you still have any doubts about this offer or need more information, Just comment below and we'll surely help you.
Don't forget to share this article on WhatsApp, Facebook, Instagram, and Twitter
0 out of 5 stars (based on 0 reviews)