Reading Time:
2
minutes
Free Organic Farm Fresh Milk
How to Get Organic Mantra Farm Fresh Milk Free Sample
Farm Fresh Milk, Organic Mantra Free Sample, Organic Mantra Milk – Hello Friends, Free Sample Products in India are raining these days. We regularly publish Free Sample offers and Free Trials products in India and most of them are with Free shipping charges too. Here we are back with another amazing Free Organic Milk sample offer from Organic Mantra.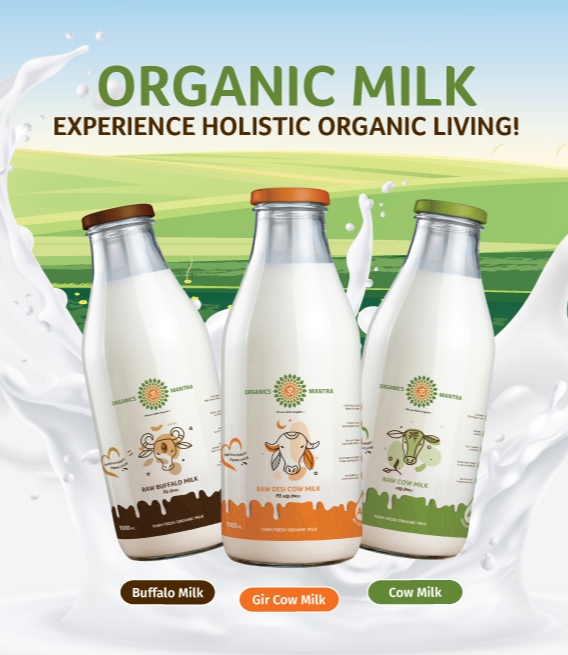 Milk from the Organic Mantra farm is produced organically without the use of any artificial methods like hormones or lactating injections. Cows and buffalos on their farm are nurtured with compassion in a Natural Free-range Habitat & are given organic feed like Naturally grown grass and fodder that help in producing germ-free pure milk super-rich in Vitamins, Minerals, and Calcium.
Organic Mantra Milk Samples and Price
Desi A2 Gir Cow Milk – ₹120 per litre
Buffalo Milk – ₹95 per litre
Cow Milk – ₹75 per litre
---
How to Get Organic Mantra Farm Fresh Milk Free Sample
1. As a first step, Visit the Organic Mantra Registration Page from the below Link
2. There you will see a Google Form which should be Filled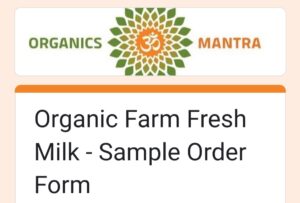 3. Scroll Down and Select a 500 ml Free Sample of your choice & Click Next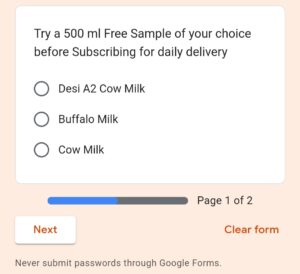 4. Now enter your Name, Phone Number, and Complete Address for Delivery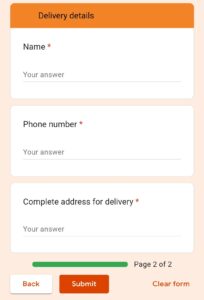 5. Finally, Tap on the Submit button to submit details
6. You will see Thank you Screen and your Free sample is confirmed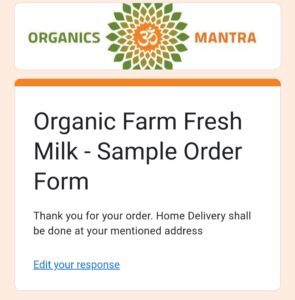 7. Home delivery shall be done at your mentioned address
8. There are no shipping charges for this Free Sample
9. Done !! Enjoy…
---
Need More Details? If you still have any doubts about this offer or need more information, Just comment below and we'll surely help you.
Don't forget to share this article on WhatsApp, Facebook, Instagram, and Twitter
0.0 out of 5 stars (based on 0 reviews)